27.01.-29.01.2023.
2nd EUROPEAN SKIBIKE CUP SERIES 2023
Skibike club Croatia organizes an international skibike race, the "2nd European skibike Cup" in the period from 27.01. – 29.01.2023.
Clubs from various countries (Austria, USA, Italy, Slovenia, Germany, Switzerland, France and Greece) are guests.
Along with the race, we have prepared rich entertainment content that we will inform you about soon! Stay TUNED!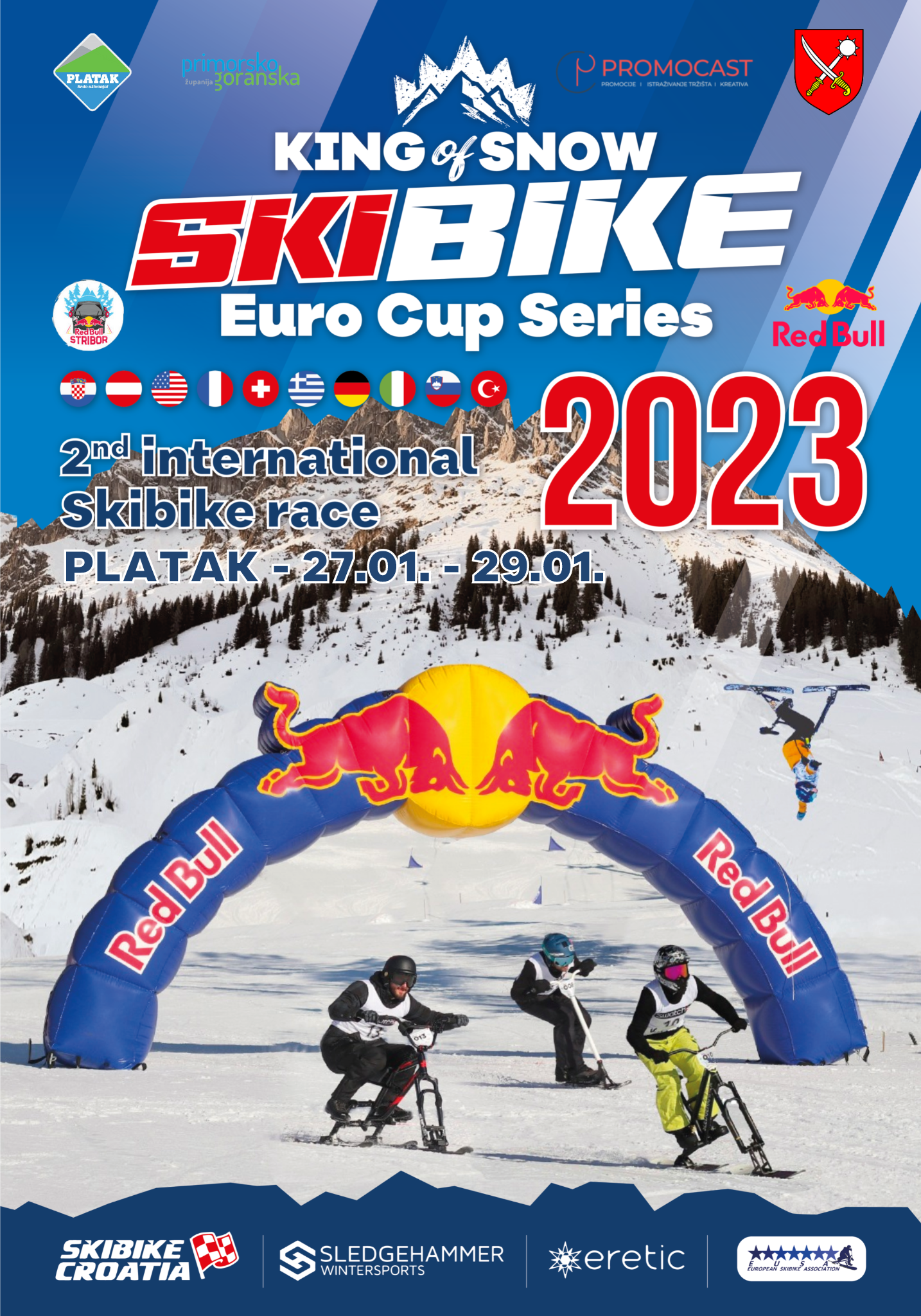 2nd EUROPEAN SKIBIKE CUP SERIES
If you are a fan of skiing, cycling, motorcycling or just a fan of adrenaline, then this is the event for you!
THE FIRST INTERNATIONAL SKIBIKE RACE ON PLATAK
Over two days, Platak was given the contours of the world's largest ski resorts where international competitions take place, thus showing why it is one of the most desirable winter destinations in Croatia.
Skibike Club Croatia as the organizer brought the world's top skibike riders. More than 20 drivers participated, the most famous of whom are Boris Režabek and Filip Flisar in Red Bull colors, Tobi Merz multiple winner of Masters of Dirts, Gregor Schuster from Rider Team Austria, Charles Padel from Eretic Snowscoot Team and our representative Emanuel Bastaja in Rider team Croatia, also a multiple winner of the Panonian Challenge in the scootering discipline like many others!
The program was enriched by the presentation of the SLEDGEHAMMER company, i.e. their skibike vehicles, which visitors could try out accompanied by an instructor. The all-day party with DJ Stribor and his party vehicle afforded a great party where there was no shortage of positivity.
After two rides with the best time in the first international skibike race on Platak, Austrian Sebastian Bichler took the victory. Tobi Merz was second, while New Yorker Rob Nichols took third place. The winner also won sailing in Kvarner from KIGO YACHTING, which will further promote Kvarner and its ski-sailing offer.
Among our riders, Jure Lučić had the best time with sixth place in the Skibike category and thirteenth time overall, while Emanuel Bastaja, Teo Žikić and Loren Franović also performed.
What is certain is that the drivers, who are followed by over ten thousand people on social networks, were impressed by Platak and the whole event.
Platak could not have received a better advertisement, and we hope that more initiatives of this type will appear and revive Platak throughout the year.
Skibike Club Croatia as an organizer would like to thank Vojko Braut, Sonja Šišić, Alen Udović, Nedžad Brkić, Robert Manestar, Leo Pavela, the County of Primorje-Gorski Kotar, the Municipality of Čavle, the hotel chain Liburnia Riviera hotels, Lekarni Jadran, Phoenix pharmacy, Kutjevo d.d., Frigo- Ve, Lumiere production, KIGO YACHTING and KIGO.HR, Legacy Gym, Ina Delta timing team and all other partners and friends without whom this event would not be possible.
It is certain that there will be no shortage of adrenaline and fun, and we invite all lovers of winter sports and the general public to join us next year at Platak!
INTERNATIONA SKIBIKE RACE ON PLATAK
It is an event that will bring the world trends of adrenaline sports closer to Croatia and promote sports through test drives with licensed coaches. As a winter sport for which interest is on the rise, we believe that it should not be neglected in Croatia, and with that in mind, we decided to organize an event like this to introduce the general public to it. We expect guests from all over Europe (Austria, Italy, Slovenia, Germany, Czech Republic, Greece), most of whom are advanced users who will additionally demonstrate all the possibilities that "Skibike" offers, and hold an unforgettable race and experience for visitors.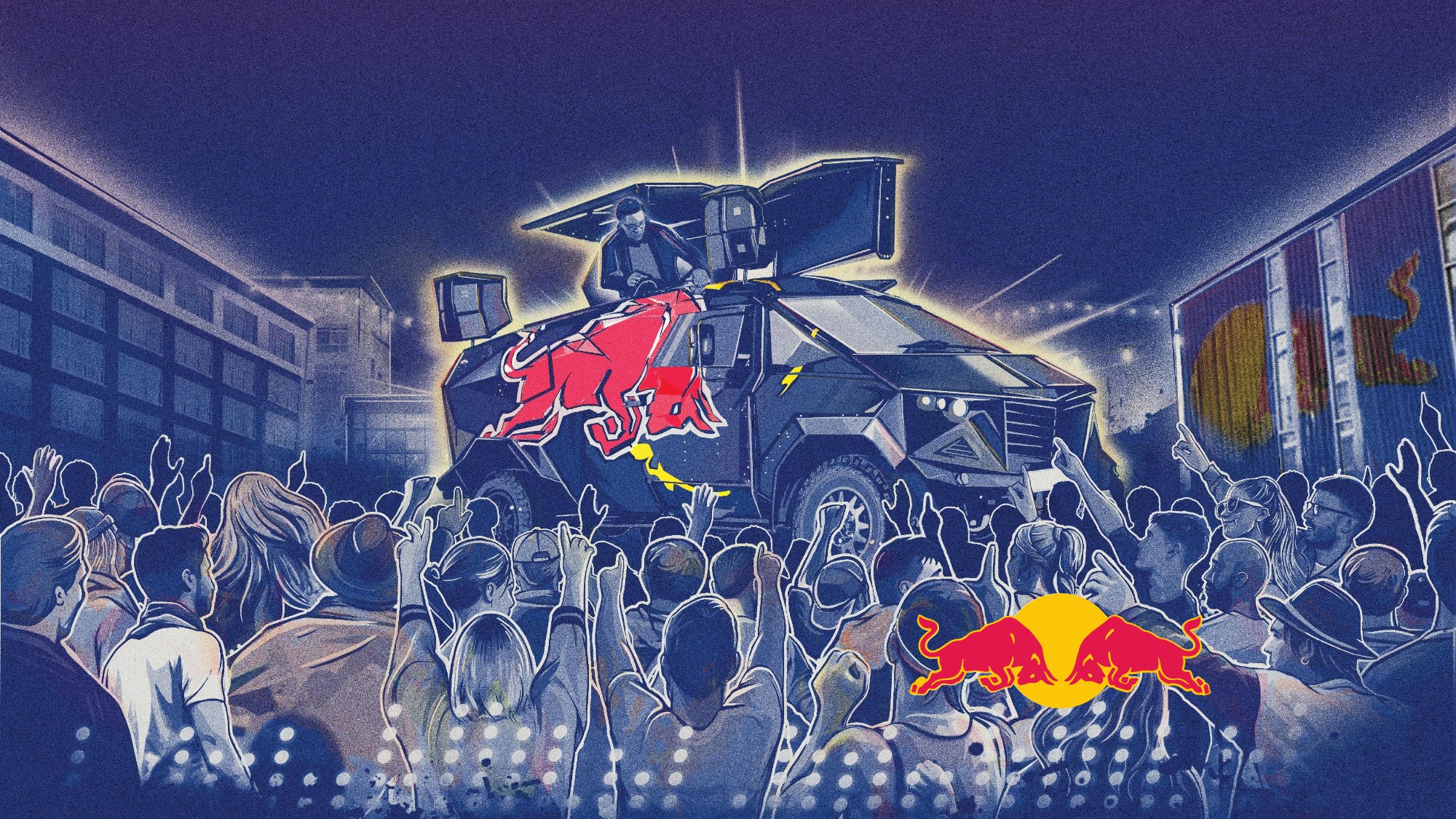 PARTY WITH RED BULL STRIBOR PARTY VEHICLE
The whole event will be accompanied by a DJ who will play music from a party vehicle like you have never seen before!
During Saturday and Sunday, from 10 am to 4 pm, our DJ will provide you with top-notch entertainment. The program will be enriched with music, prize games and the announcement of winners.
On the last day, after the main race, we are preparing the final party along the track where we will all have fun together.
IF YOU ARE SAFE ENOUGH IN YOURSELF AND YOUR ABILITIES, SIGN UP!

SKIBIKE KLUB CROATIA
Address: Bregi Stanići 19B, Matulji 
Tel: +385 99 270 5432
E-mail: skibiketeamcroatia@gmail.com 
VAT NUMBER: 69745993534
All rights reserved © SKIBIKE CROATIA 2021